KIMIKO Beauty – If you don't know…NOW you know!
Ok Folks…
For those who have not heard of KIMIKO BEAUTY you are about to be enlightened with some of my #vellaapproved faves!! To say the least I am a huge fan of how most products have dual purpose and are anti-aging as well!! Double Duty = SWEET DEAL! During TIFF 2016 I had the pleasure of working alongside the lovely Danielle Vincent. This strong, beautiful, independent and funny lady shared her product line with me and although I have worked with her and her line in the past it was a welcomed reminder of how outstanding her products actually are for artists and ladies of every culture!
Let's get right to it!! First off you HAVE to check out the SUPER FINE EYEBROW PENCIL AUTOMATIQUE:
For those ladies that desire the most natural brow. It is with good reason that this top-selling brow pencil has garnered a cult-like following and continues to be an editor favorite. Unlike other brow pencils, its low-oil formula strikes the perfect balance between the warmth and depth of its shades. The twist-up precision point allows brows to be constructed with strokes that look like individual hairs – for truly realistic brows. The buildable formula can be customized with pressure and its 'dry' nature withstands heat and humidity. The attached covered spoolie brush makes for easy feathering and blending after application for the most natural and exquisite eyebrows. Three colours are available:
latte – neutral warm taupe for fair hair and blondes
coffee – perfect universal brown for dark blondes and all brunettes
black tea – soft grey-black for darkest hair and salt and pepper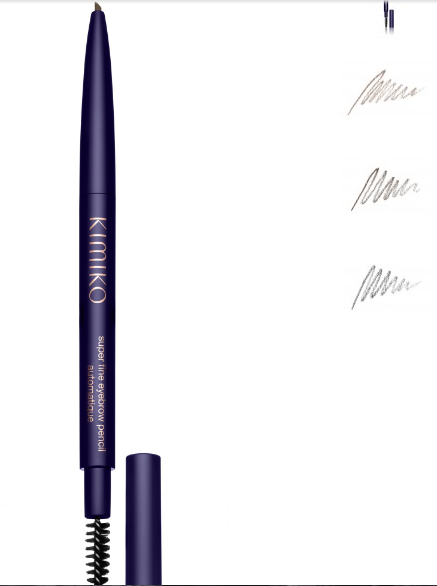 Then we move on to the AMAZING HYDRATING TINT with SPF20:
This tint is a daily essential to help repair the passage of time and fend off future aging, with a weightless and radiant finish. NickNamed 'the original BB cream', this multi-tasker instantly evens out skin, hydrates, brightens and blurs imperfections – all while preventing future damage with organic broad spectrum protection. WOW! The water-based, fragrance-free and hypoallergenic formula delivers powerful yet gentle skincare, suitable for even the most sensitive skin. Shades available are:
osaka opal – for fair tones sapporo sand – for light-medium tones
honshu honey – for medium tones tokyo tan – for tan tones
kyoto cream – for deep tan tones nagano nutmeg – for deepest tones
After tint comes the LIFTING PRESSED POWDER(The coolest compact I may add):
This ultra silky triple-milled powder is designed to even skin tone and set makeup, with a real-skin, flawless finish. Collagen-boosting skincare treatment Hydra-Seishun™ helps to hydrate, fend off free-radicals, and lift and firm to improve the skin's appearance now and over time. A truly uplifting experience. Shades available are:
porcelain – for the fairest complexions
milk tea – neutral undertones for light-med complexions
ginger – warm undertones for light- med complexions
bamboo – neutral undertones for medium complexions
chestnut – warm undertones for tan complexions
Now I can give you every single detail about this whole amazing line but we would be here all day!! haha I will not leave you hanging though, please do visit the website ASAP to be exposed to the amazingness I work with every day :)
Have you tried it? What do you think?
Happy Friday!