As a globally in-demand makeup and hair artist, Lisa Vella is in the constant pursuit of perfection. With over a decade of experience, she's known not just for her artistic talent, but for her lively spirit and playful sense of humour. Whether she's perfecting a magenta smokey eye, painting a bespoke ombre lip, or wiping a model's runny nose between takes (oh, the glamour!), Lisa brings a sense of ease and fun wherever she goes. It's these qualities that endear celebrities to Lisa's chair as well as contributed to landing her a coveted on-air role as a beauty expert for popular ROGERS TV show Breakfast Television, Cityline as well as GLOBAL TV's The Morning Show and CBC TV show Steven and Chris.
Lisa specializes in making people feel like the best versions of themselves, which makes her a favourite among Hollywood celebrities and sports stars alike. Her celebrity clientele includes the likes of Sandra Oh, Tiera Skovbye, Eric McCormack, LeBron James, Shaquille O'Neal, Charles Barkley, the late Alan Thicke, John Tavares and Donnie Wahlberg.
Lisa graduated from Sheridan College's renowned Make Up & Hair Artist program, quickly going on to work on ad campaigns and commercials with high-profile brands like Gucci, Adidas, Shoppers Drug Mart, Coca Cola, Johnson & Johnson, Apple, and Canon.
Her creative eye and innovative style led her to editorial work in celebrated magazines including Vogue Italia, FASHION, and Ellements Magazine and a spot among a team of global artists bringing labels' visions to life backstage at New York Fashion Week. She regularly works with broadcasters including Turner Broadcasting, NBC, CNN, CTV, CBC and Rogers Media.
When she isn't busy making the world a more beautiful place, Lisa's curious soul can be found traveling the world in search of new inspiration and trends. Her eclectic mix of hobbies includes theatre, sports, and fishing!
Follow Lisa's adventures and beauty tips on her social media @lisavella, #lisavelladotcom, where she also recommends her favorite #vellaapproved products.
CLIENT LIST


ADVERTISING/COMMERCIAL
Canon, Coca Cola, Puma, Freedom Mobile, Fido, Rogers, Napoleon, Kitchen Aid, Dulux, Harry Rosen, Wal-Mart, Direct Energy, National Bank, Subaru, Ministry of Health, Bar Card Express, Johnson & Johnson, Home Depot, Manulife, York Region Transit, Glade, Lipton, Scotia Bank, Alix Partners, Humber College, Dell, Mr. Clean, Toyota, Sears, SpiderTech, Manulife Financial, Shell, Esso, McDonalds, Genux, Frigidaire, Ontario Power Association, SportsChek, Dairy Farmers of Canada, Acura, Kraft, Subaru, National Bank, Fallsview Casino, President's Choice, Jean Machine, Revera, Inniskillin, WalMart, Freedom 55, Sunnybrook, The Movie Network, TD Canada Trust, Gillette, Purolator, Capital One, Apple, Acura, GM, Polysporin, Kobo, Gucci, Shoppers Drug Mart, Activia(Women of Influence), Kia, Hydrasense, Cashmere, Spongetowels, Natrelle, First Canadian Place, Famous Footwear, Bud Light, BMO, Lexus, Visine, Wellesley on the Park, Tim Hortons, Cascade, Dulux, CIBC, Nanoblur, Spin Master, Tetley Tea, Honda, Ddrops, Gentec, Subaru, Harbor Plaza Condo, Arthritis Society, Big Tips, Ice Condos, Freedom Mobile, Royal Ontario Museum, Con Air, CTV–Comedy/Space Network, Frigidaire, Spy Gear, Orville Redenbacher, Presidents Choice, Jean Machine, Dairy Farmers of Canada, Revolution Boxing, Spinmaster, Bar Card Express, The Mark Rothko Experience, Mitsubishi, Sports Chek, Dulux, Independent Health, Nissan, Yahoo, Audibel, Honeycomb, HSBC, George Brown, Gillette, Children's Tylenol, Toronto Maple Leafs, Ancestry, Premium Beat, PDFC, Doritos, Aero, Maple Leaf, Uncle Ben's, Sony, Rogers, Motrimax, S1 Group, Enwrapture, Royal Bank, Intercept CS, Dr. Berenstain, Kraft Dinner, Nabob, Volvo, Hyundai, Men's Health, Ford, OLG, Lexus, Famous Footwear, Adidas, Canadian Place, Cashmere, BMO, RBC, Ikea, Interac
CELEBRITY/PERSONALITIES
Sandra Oh, Amanda Schull, Eric McCormack, Tiera Skovbye, Shemar Moore, Lucas Till, Jermaine Fowler, Kevin O'Leary, Caroline Dhavernas, Kyra Phillips(CNN), Donnie Wahlberg, Glenn Plummer, Lebron James, Shaq O'Neil, Charles Barkley, Rick Fox, Grant Hill, Reggie Miller, Steve Nash, Kristen Ledlow, Ernie Johnson, Kenny Smith, Danny Green, Chris Webber, Pedro Martinez, Gary Sheffield, Jimmy Rollins, Casey Stern, Pam Levine, Rachel Grady, Heidi Ewig, Lynn Shelton, Alan Thicke, Tanya Thicke, Dina Pugliese, Tammie Sutherland, Natalie Panek, Devin Connell, Jenna Savella, Frida Nordstrand, Erik Ashonka, Rosie Maclennan, Cory Joseph, Kristen Ledlow, Candy Palmater, Sitara Hewitt, John Tavares, Wendell Clark, Andre Duree, Chad Owens, Michael Smith, Mark McEwan, Lynn Crawford, Laura DaSilva, Michelle Wang, Emily Hampshire, Melanie Scrofano, David Goodman, Amy Sky, David Suzuki, Adam Van Kouverdan, Trish Stratus, David Clayton Thomas, Saul Rubnick, Andrew Alexander, Dave Grusin, Moses Znaimer, Tommy James, Yannick Bissoon, Tom Cavanaugh, Maury Chakken, Enrico. Calantoni, Richard Bausch, MG Vassanji, Toronto Argonauts, Shauna Levy, Dana Carvey, Nathalie Atkinson, Roslyn Griffith Hall, David Livingston, Susur Lee, Brendan Shannahan, Kris Knight
BEAUTY EXPERT
 Cityline, Breakfast Television, The Morning Show, The Steven and Chris Show
TELEVISION NETWORKS
NBATV, Turner Broadcasting, CNN, TBS, NBC, TVO, CBC, CTV, Eone, Rogers, Global
FILM
Saw II, Dead Silence, Pinkville, A Life Less Gone, Secret Blackheart, Kill Order
EDITORIAL
Vogue Italia, FRUK Magazine, Ellements Magazine, Nord Magazine, Remark Magazine, Pie Bookazine, Latest Magazine, Fashion, Fantastics, YYZ Living, Glassbook, TCHAD Magazine, Asian Woman Canada, Style at Home, Canada's Elegant Wedding Magazine, Sweat Equity, Inside Fitness, Muscle Memory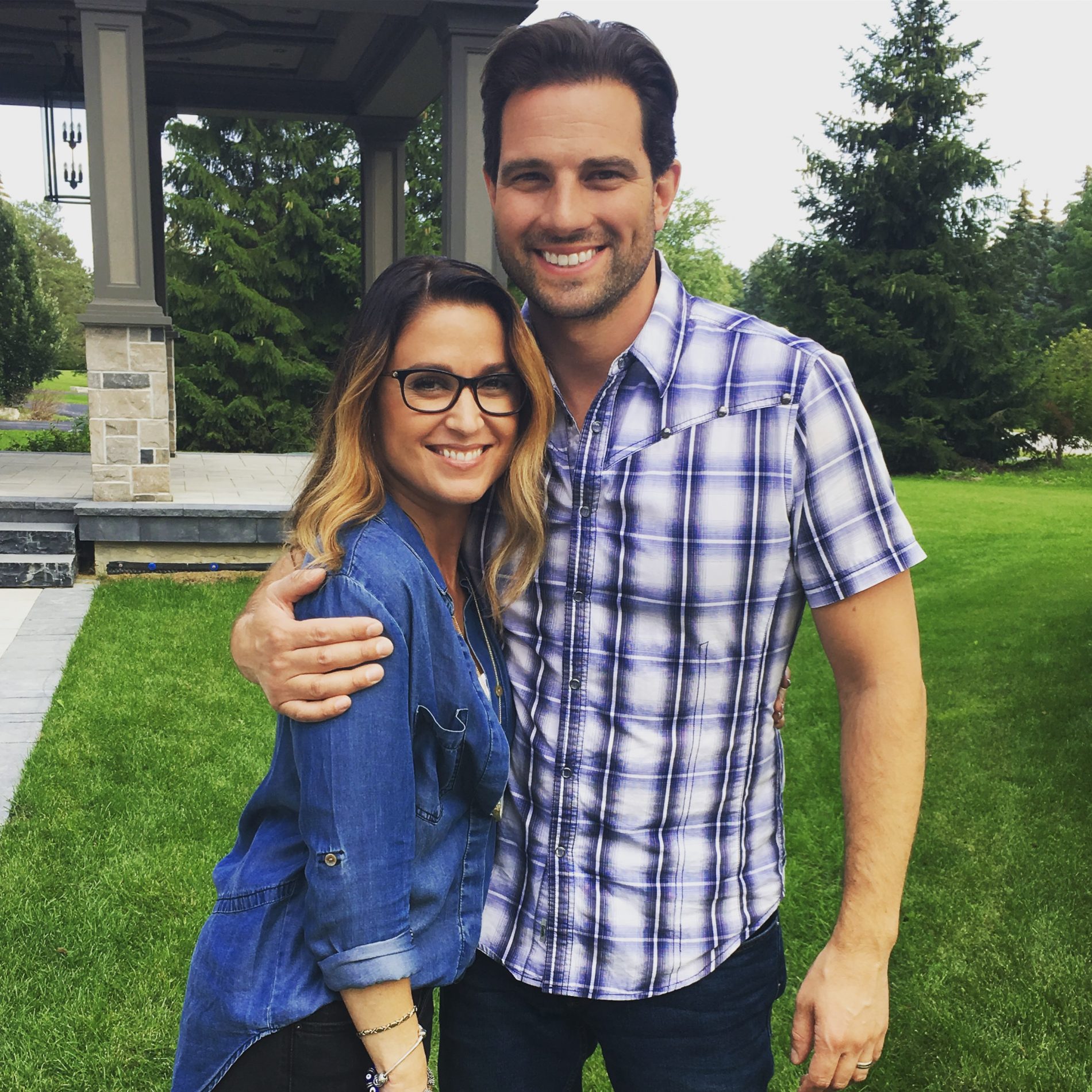 DIRECTORS
James Wan, Darren Bousman, Matt Barnes, George Simhoni, Chris Gordaneer, Tom Nesbitt, Tyler Grey, C&K, Jordan Barker, Zac Barker, Gord McWatters, Ted Parkes, Jose Roldan, Sean McBride, James Mark, Steven Pearson, Joseph Pauls, Mandeep Aujla, Chris Gunther, Pat Mills, Jason Lupish, Steven Garbas, Karim Zouak, Michael Lambie, Kristina Anzlinger, Perry Mark, Tom Szuba, Kurt Von Hahn, Terence Babb, Finn O'Hara, Dale Hildebrand, Jim Morrison, Jamie Webster, Mike Rybinski, Lance Goddard, Christopher Stasiuk, Sean Howard, Franco Basaglia, Ramin Deravian, Mark Mowad, Natalie Rae Robison, Michael Clowater, Michel Villeneuve, Drew Lightfoot, Jessie Blight, Gord McWatters, Jeff Kopas, Jonathan Gaudet, Christopher Stasiuk, Nick Nikitaras, Jared Pelletier, Guy Bauer, Greg Foad, Chris Gordaneer, Tyler Grey, Matt Barnes, Damien TooGood, Rudi Schwab, Sasha Levinson, Rachel MCdonald
PHOTOGRAPHERS
Robert Beck, Jim Fiscus, Joey Lawrence, Matt Barnes, Nikki Ormerod, George Simhoni, Chris Gordaneer, Shanghoon, Vicky Lam, Andrew B. Myers, Tyler Grey, Derek Shapton, Tom Feiler, Walter Melrose, Jason Hsu, JR Ribbee, Chris LaLonde, Jason Mortlock, Chris Lindhorst, Robert Gaudette, Aristea Rizakos, Nathanial Anderson, Ian Watson, Andric Ljubodrag, Robert Agagnon, Robert Goshgarian, George Moreira, Mackenzie Duncan, Justin Borbely, Dan Lim, Erwyn Loewen, David Wile, Dwayne Morgan, Nicki Roswell, Angus Rowe MacPherson, Brian Eagen, Gabriel Nivera, Jeremy Kohm, Kristof Borkowski, Robert Martin, Sandy Spear, Sarah Thompson, David Scott, Eugene Choi, Jeff Hui, Michael William Paul, Robert McGee, Craig Boyko, Mike Lerner, John Dolan, Peter Oslen, Dave Laus, Arthur Kwiatkowski, Matthew Lyn, Christoph Strube, Paolo Musa, Ramin Deravian, Andy Lee, Jane and Jane Britt, Nikki Ormerod, Anthony Redpath, Frank Hoedl, Tara Noelle, Ryan Johnson, James Patrick, Lee Hagen, Brandon Barre, Ian Pool, Mike Ford, Katherine Holland, Noah Fallis, Roberto Caruso