#VellaSays – 5 Best Drugstore Mascaras that I have!
WHAT'S YOUR FAVOURITE??
Honestly, my makeup stash is a mix of designer and drugstore. I do love a steal just as much as a splurge on amazing designer products. I am a junkie for mascara and I love to layer different products to get a natural lash look which can be achieved for anyone! Here are some of my #vellaapproved faves:

ECRINAL BLACK MASCARA
This mascara is water based and instantly emphasizes your eyes while stimulating the natural growth of your lashes, thickens and strengthens the lashes day after day. It has an Hypoallergenic formula contains a combination of strengthening active ingredients which is Rich in ANP 2+, tripeptide, vitamin 8, Provitamin B5 and silk amino acids. Suitable for sensitive eyes and contact lens wearers

L'OREAL PARIS VOLUMINOUS MASCARA
Voluminous®
Original Volume Building Mascara is uniquely formulated to build lashes to five times their natural thickness for a full and dramatic lash look. Patented Volume-Maximizing Brush thickens lashes evenly and smoothly, leaving them soft with virtually no flakes, smudges, or clumps.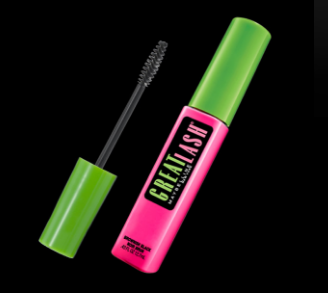 MAYBELLINE GREAT LASH® WASHABLE MASCARA IN BLACKEST BLACK
This mascara conditions as it thickens. It's lash-doubling formula glides on smoothly to build great-looking lashes and it's brush makes it easy to get a full lash look without clumps or globs. It also is contact lens safe, Hypoallergenic, and washable. Comes in waterproof and a straight plus curved brush.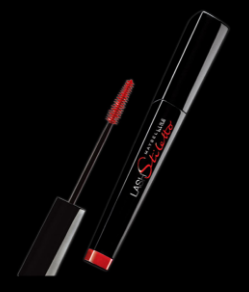 LASH STILETTO® ULTIMATE LENGTH WASHABLE MASCARA IN VERY BLACK
Maybelline Lash Stiletto is like a patent leather pump for your lashes. If you use any gel liners or wet-look cream shadows, this is the mascara to pair them with. Elastic formula stretches lashes for provocative length and has Pro-Vitamin B-5 formula conditions and smoothes for black-patent shine. Available in regular and waterproof.

COVERGIRL PROFESSIONAL SUPER THICK MASCARA
This mascara is so underrated!! For big, bold, thick lashes, Super Thick Lash is the one. Its Lash Builder brush separates, defines, and reaches for those little lashes so you get thick, full lashes – so easy, so beautiful!
Now remember ladies MY everyday way to apply and get the most out of the thickening formula and brush of any mascara, is to press the wand against the root of your lashes and blink into the mascara!! Use a q-tip and awesome make up remover to clean up the mess on your eyelid afterwards ;)
I want to know what is your favorite mascara?? Do tell…
See you all next week!! KEEP SMILING :)