#VellaSays – Time for some good Skin Cleaning!
What is the right cleanser for you??!?!
Nowadays they come in every shape, size and form and since it is time for spring (YAY!) it may be time to adjust your skincare regimen accordingly! Most people gravitate toward heavier products in the fall/winter and switch to lighter products for the spring/summer months. So are you the type to like a nice foamy cleanse? OR are you the swipe and wipe type?
Let's first
sort out your skin type, shall we?!?! There are typically 4 main skin types:
Normal, Oily, Dry and Sensitive Skin with of course a few exceptions along the way…
Normal Skin means that you develop oil solely in your t-zone.
Recommended Cleansers: Foam, Oil, Micellar Water, Cream, Milk, Wipes
Oily Skin means that you are oily ALL over your face beyond your t-zone.
Recommended Cleansers: Foam, Oil, Micellar Water, Sulfur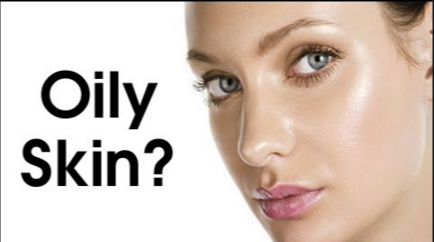 Dry Skin means you are dry ALL over your face. You are lacking oil development in t-zone and usually have tight feeling skin.
Recommended Cleansers: Milk, Cream, Oil
Sensitive Skin means you have daily redness on your skin, whether you have skin conditions such as Eczema, Rosacea or you react to ingredients causing irritation regularly in products.
Recommended Cleansers: Cream, Milk, Cleansing Water (all for sensitive skin)
On that note, there are many "in between" skin types categorized Combination Skin which can be a mixture of two types listed above. As well as Surface Dehydrated Skin which means there are dead skin cells on the skin's surface and not so dry skin underneath(that's where your radiant skin is). If this is you, please read last week's blogpost "#VellaSays – Want Radiance?"
A few important notes when choosing a cleanser are:
– Cleanse twice a day or after you perspire heavily. Your skin will not appreciate you stripping it down by over cleansing and will react. You want to leave your natural PH Balance in tact.
– ALWAYS CLEAN your makeup off your skin!! DO NOT be lazy!! If you want simple, choose cleansers such as oil or micellar water where you can clean your eye and face makeup off in one step.
– Sensitive Skin folks choose a cleanser that will sooth your skin and not flare the irritation which also means no excessive rubbing.
– Oil on Oil is not a bad thing. If you give your skin some oil/moisture it will not have to work as hard to produce it.
– ALL SKIN TYPES should try to buy products labeled: Non-comedogenic which means this product will not clog pores.
– Dry skin will love cleansers that offer some moisture yearning for all the moisture it can get.
So the answer to what is the right cleanser for you is ….
Whatever YOUR heart desires!! My recommendations are guidelines to help you find your perfect spring cleanse!!
#VELLAAPPROVED CLEANSERS – CLICK ON NAME FOR MORE INFO

BOBBI BROWN SOOTHING CLEANSING OIL
SOOTHE GENTLE CREAM WASH

GARNIER ALL-IN-ONE CLEANSING WATER

LAROCHE POSAY PHYSIOLOGICAL CLEANSING MILK

RODAN & FIELDS ACNE TREATMENT SULFUR WASH
That's all folks!! HAPPY CLEANSING!!
Leave your comments and tag "#VellaSays" on topics you want me to blog about!!